It's been awhile since I last post rants about things.
In this face-paced world of ours, we are spoiled by the internet. No, seriously, I mean ask the people around you. No, not the grandmas and grandpas. Ask your peers, your neighbor's kid who is studying in middle school right now, your brothers or sisters, your schoolmates/course-mates/room-mates. Are they using their desktop, laptop, netbook, iPad, iPhone, iWhatever-high-tech-shit-they-have to check on the internet everyday? Wi-Fi are easily accessible anywhere right now. Everywhere you go there's free wifi to connect to! But I think most of the people using smart-phones are subscribed to 3G. Soon, everyone will be hogging their phone non-stop.
I mean, I admit it. When I go out, I always check on my phone every
5minutes
or so when my phone is connected to the internet. I know it's kinda annoying actually. Because when my friend does it, I find myself staring blankly into space because everyone is too busy updating their facebook or twitter.
Or worse, checking out stranger's pictures at some flirting application where single ladies/guys can check each other out. They even show the individuals' location there. (How AWESOMELY
disgusting
is that? Seriously! Oh lol, I think I have indirectly labelled my friends that downloaded this app as disgusting. Sorry? On the second thought, it's really.... urm.......
eww
.. for me.... though... >_<" ). People who have no love interest in their real life. Somehow, I feel bad for them. I mean....
flirt apps?
Anyway, I'll stop writing about that before I digress any further. Back to the main point.
Privacy. La vie privée.
I don't think we'll have privacy while we're constantly posting what we are doing, where we went, or what we think on social sites. Facebook for example, is the most conventional tool to stalk people.
Le example,
Le Facebook
People know where you went, and wondering why you didn't invite them.
Btw, "bo jio" is a Singlish word. It means "Didn't call me go" in Manglish or "You didn't invite me" in English or "I wouldn't go if you beg me to..." in Sarcasm.
Someone recently uploaded pictures of their trip that they went with their romantic partner. (or a "I went to clubbing for the first time!" album as another example)
Girls began to gossip about them and their new pictures. If they spot any wrong-looking picture or two person looking lovey-dovey ones, behold, this would be the hot topic for the month. And that's how rumors began.
I know, because I do that too.
*er hem* *thick-skinned*
Someone just ended their virtual relationship online. Hurrah for all the other single guys/girls because this means they have the chance to "seduce" the target. Don't care if you know him/her or not, main point is, just comment! You might have a chance to date that person! (?)
Le Twitter
I once twitted I wouldn't go back to twitter because I said I'm a narcissist if I continue tweeting. But then after a short hiatus, I couldn't resist anymore. And back I go. Back to twitterville.
Twitter is a place where I could complain and write whatever I think. In addition, other people would even retweet your stuff if they find it interesting or relevant to them. I could even write some short things that doesn't mean anything to anyone, just for the sake of writing it. Makes no sense, but satisfaction guaranteed. I don't even know why we do this everyday but it's kinda..... fun? I guess?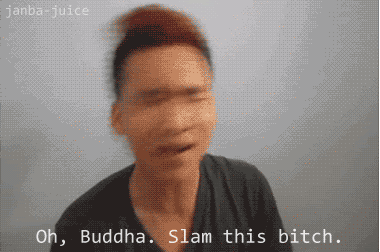 But some times, I think people abuse the use of it. Urm... Like... People tweet whatever they are doing in every second of their lives. They tweet anything I mean EVERYTHING. Every once in awhile you do that, I'm okay with it. If you do it 24/7, dude, you need to get out of your room and do some rolling at the nearest football field. Rolling in the deeerrrppppppppppppppp~
Twit chatting. That is a term I use to refer to people who use twitter to chat. If you follow the two chatterbox and they twit chat everyday, your spamfeed tweetfeed would burst every time you log in. I've experienced that before and I got tired of it, I unfollowed the chatterbox-es even if they are my friends. It's just.. too annoying. Too much to filter when I want to read other people tweets.
Plus the chats are public! Everyone knows what they're talking about. Like shit, when they have secrets or want to gossip they pm instead. Like "Oh, PM me later about you-know-who."
............
WOMAN, YOU SHOULD CHAT IN MSN OR FACEBOOK CHAT OR PM YOUR EVERY CHATS.
It's ridiculous really. When they use facebook everyday, they prefer to let everyone read what they're talking about. You doing it on purpose or what?
G a w d. Flirting in twitter..... There's no specific rules about what you should or should not post online but there is this line, that when you crossed it.................... nothing happens to you. Till somebody decided to post your tweets publicly and sharing them on the internet? Oh, my hand was itching to printscreen actually. But since their twitter profiles are private accounts, I decided not too. Some times, I see sweet couples even tweet to each other

smurfity smurf smurf

things (worse when they are arguing. Sarcasm parade.)... even when both their real bodies are in the same room. As I said many times,

get a room.

Please

,

I beg you.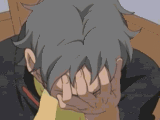 I don't know if twitter is a good thing or bad thing right now.
People neglect real-life interactions for cyberactions?
Le foursquare
.... I have nothing against foursquare. Privacy? You can control your privacy with foursquare actually. But then, it would be useless. People check-in for a reason. That is to let people know where you are/were. So, if you decided to keep your check-in for yourself. Whats the point eh? Oh yeah, for points.
I've noticed that when you check-in to somewhere where they have some events going on, many strangers will send friend requests. I think this mainly happen to girls? Since most of the my new request came from weird-looking guys. *or I call it malatlou* Yiek...
Or maybe the guys will receive many friend requests from the girls? Please tell me if you experienced it, I really am very curious about it. :P
Le tumblr
I love tumblr because I follow strangers. I don't care what they do, I don't care how they live their lives, I don't care who they are, I just care about what they post. Even when they write things about their personal lives, no problem. It feels like you're having a secret identity when you're on tumblr. You know what I mean? Like superman. XD
People can actually post whatever they like and don't need to care about who is reading it. Because nobody will judge them because they are not known.
(Unless your friends know it's your tumblr).
I'm a blogger and I know, I can't really post some of my personal opinions or somethings about my lives in my blog. If I did, it will affect my personal life. Awkward really. Unless I really want people to know about it. Otherwise, I opt for tumblr.
Le Youtube
Ah! Youtube. A wonderful creation. It............
Youtube gives.....................................................................................................
......................................................
............................
........................................
...............................................................
..................................................
.....................................
Meh, I have nothing to say about youtube.
Fin.